Discussion Starter
·
#1
·
Hey all,
Finally installed an aftermarket HID kit for both my low beams (H7) and my fog lamps (H3). As you have read in other threads it was kind of a pain but the product was awesome. I am not sure if it's the kits I got have some sort of voltage threshold cutout but I tested them with DRL and I do not have any flickering, they just turn off totally. There was also some concern that I had about whether or not they would be considered "street legal" because some standard incandesant bulb housing optics are not compatible with HID bulbs...you will blind oncoming traffic if they are not focused correctly. Fortunately our Tribeca OEM low beam housings have the focused lens that will project the HID beam in the exact location as the OEM bulb. This is bittersweet because there is still that annoying (and sometimes dangerous) line in your line of sight.
I used 6000K For both sets of lights. I did not want them to be too "blue".
Here are some of the install pics, front view pics and light pattern display on my garage door.
-DrCox
The install of the Driver's Side Fog lamp was the worst. you have to enter from the bottom, Mounting the ballast you need to be careful because there is a moisture concern. I reused the OEM rubber grommet and wrapped some tape around it to make sure it was a snug fit. Time will tell.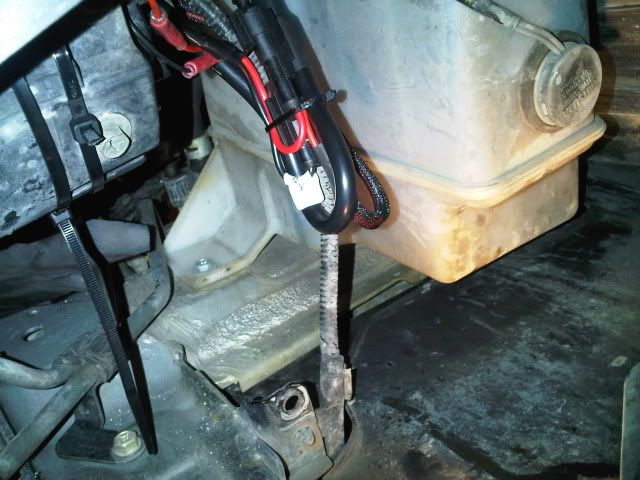 The lowebeams were not so bad. You have to remove the entire airbox system on the passenger side and the battery / battery box on the driver side. Mounting can be done in the outskirts of the fenders with no issue. I still used the OEM screw on covers for these as well. Make sure to meter the headlight leads to make sure you have the correct positive and negative. In the H7 slots the POSITIVE wire was solid black and the NEGATIVE was black w/red stripe.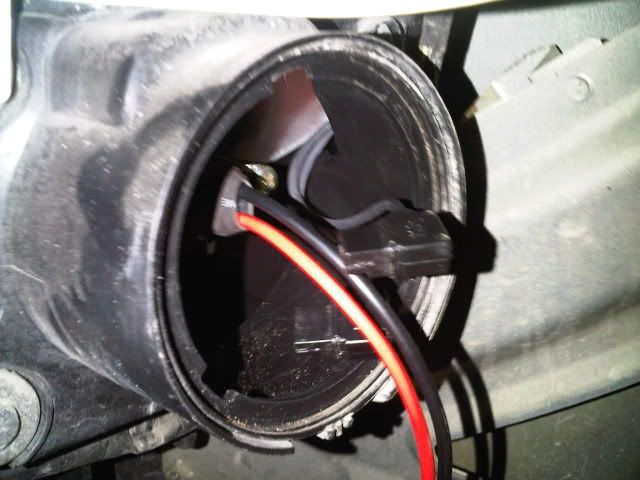 Here are some mid-install pics. I had everything wired in but not mounted. I wanted to be sure everything was right.
Here are the final install pics.
WITH FOGLAMPS: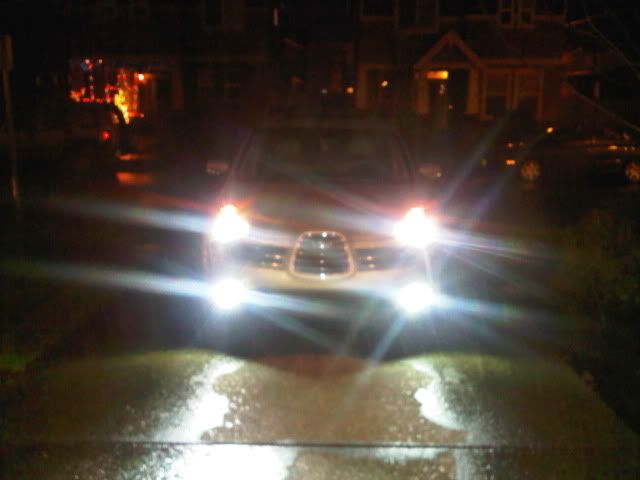 WITHOUT FOG LAMPS: